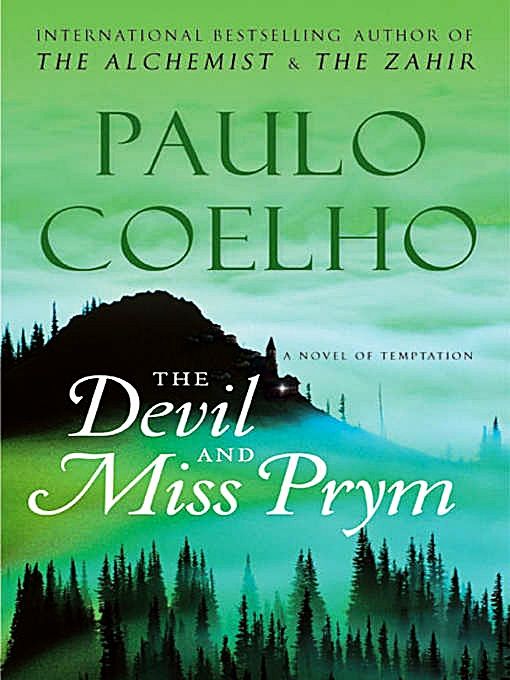 Many a writer has flair for weaving stories that can make his readers think then

leave them as is, but only few can make his readers think deeper and bring forth a life-cultivating judgment afterwards. Brazilian author Paulo Coelho –

laying claim to million-copy international best-selling titles – undeniably belongs to these few. His novel The Devil and Miss Prym is but a testament to that.
The Devil and Miss Prym is the third and final book in the And on the Seventh Day trilogy, which focuses on stories of ordinary people as they struggle with issues about love, death, and power. It lets us be proverbial flies on the walls of Viscos – an ostensibly remote village with good inhabitants – as it suddenly receives a visit from "the devil" who brings with him a temptation.
Long on eye-opening parables and thought-provoking quotes, this novel will make you reflect on your Good and Evil sides, their differences, and the situations during which the two collide.
It also latches on to human beings' fear when it comes to realizing their goals and dreams, thus providing some sense of inspiration to those currently saddled with their inhibitions.
The Devil and Miss Prym may at times bother its reader, making itself a not "unputdownable" book. But that's definitely in a good way.

"There are two things that prevent us from achieving our dreams: believing them to be impossible or seeing those dreams made possible by some sudden turn of the wheel of fortune, when you least expected it."
"So you see, Good and Evil have the same face; it all depends on when they cross the path of each individual human being."
"I've just taught you the most important lesson in life. Whenever you want to achieve something, keep your eyes open, concentrate and make sure you know exactly what it is you want. No one can hit their target with their eyes closed."
"There are two kinds of idiots: those who don't take action because they have received a threat, and those who think they are taking action because they have issued a threat."
"Playing the part of a charitable soul was only for those who were afraid of taking a stand in life. It is always far easier to have faith in your own goodness than to confront others and fight for your rights. It is always far easier to hear an insult and not retaliate than have the courage to fight back against someone stronger than yourself; we can always say we're not hurt by the stones others throw at us, and it's only at night – when we're alone and our wife or our husband or our school friend is asleep – that we can silently grieve over our own cowardice."