When my friends and I went to my hometown after our Caramoan weekend getaway in mid-2011, my aunts insisted that we should go visit this certain Kawa-Kawa before we head home to Manila the following morning.
But tropical storm

Juaning got in our way, forcing us to stay home for the rest of the day instead of me touring my friends around the town.
A little more than a year later, I once again found myself being enticed by my aunts to see Kawa-Kawa. But this time no friends were in my tow.
Subscribing to my aunts' pitch with my dad and sis, we took the 30-minute ride to Kawa-Kawa Hill in Ligao City, bringing with us a large bottle of water and faith that we'd be able to reach the hilltop before the sun sets.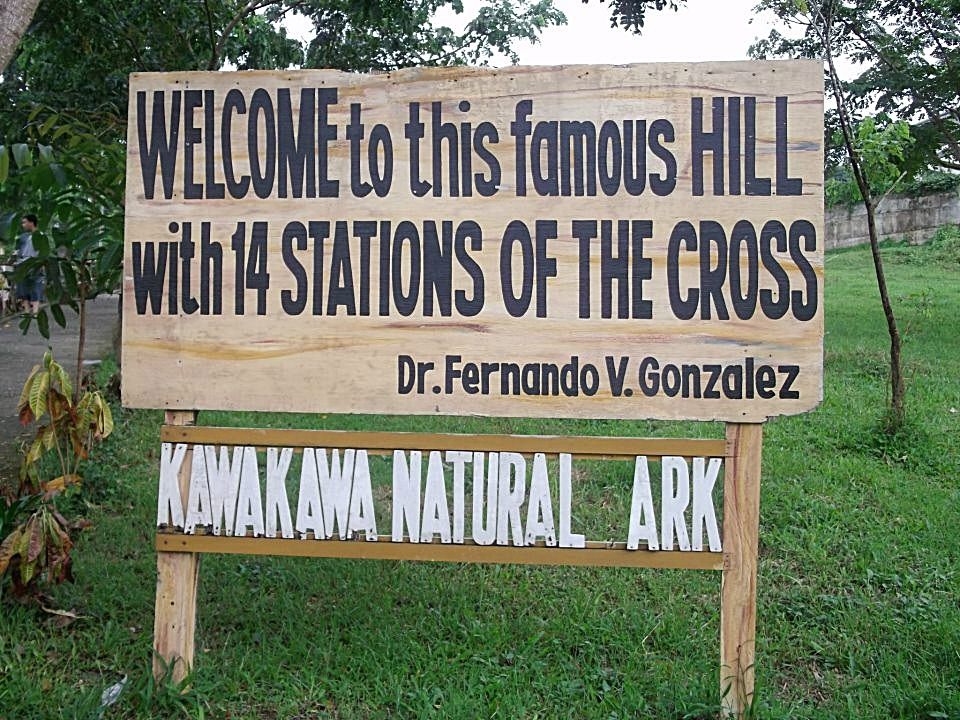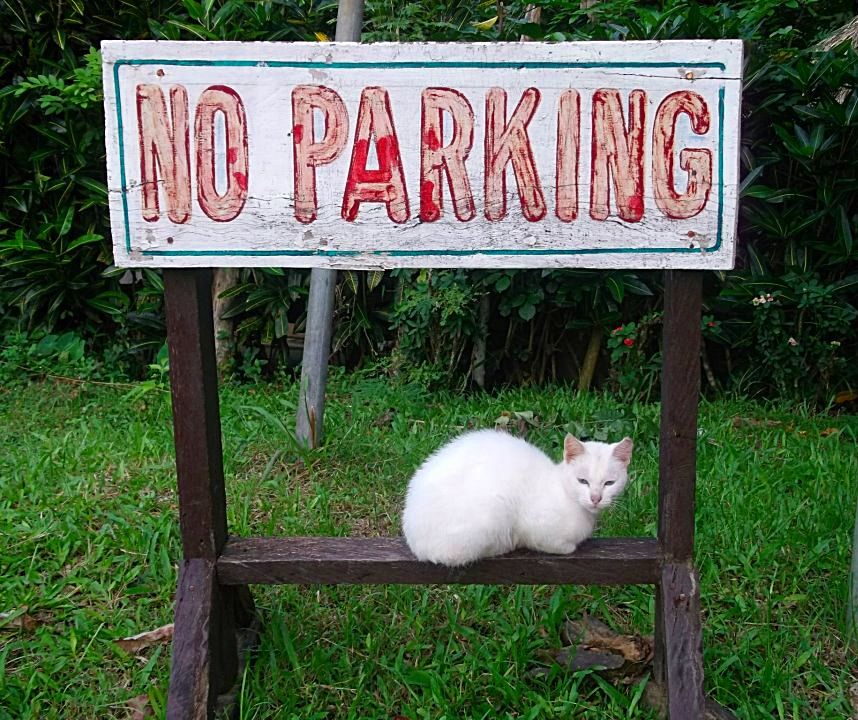 Our trek started off by marvelling at the huge Divine Mercy Shrine being constructed on an 800-square-meter land at the foot of the hill.
It is said that former governor Fernando Gonzalez, who also opened the Kawa-Kawa Hill Natural Park in California Village, Brgy. Tuburan to the public, donated this lot to the Divine Mercy Monastery of the Carmelite Nuns of the Holy Trinity about seven years ago.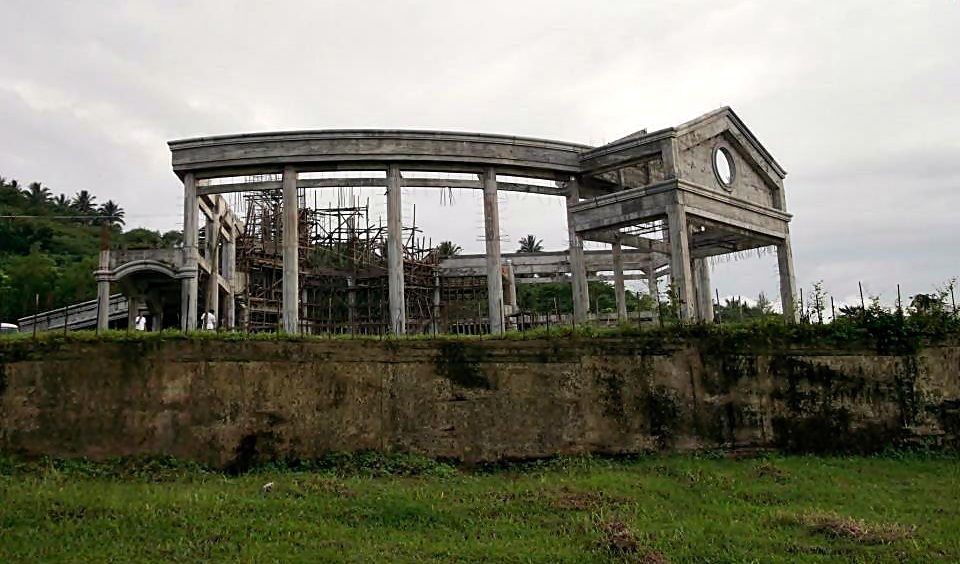 A little further ahead, a life-sized image of the Last Supper captured our interest. Turned out it is the first of the 14 life-sized Stations of the Cross placed along the 500-meter walkway and around the 836-meter crater ring of Kawa-Kawa.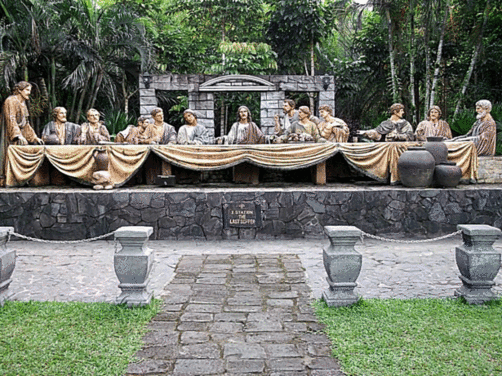 The first eight stations are in the walkway, while the remaining six are located around the crater ring.
To make Kawa-Kawa's Way of the Cross more unique, the Carmelite nuns assigned the Last Supper to be its first station, veering away from the usual pattern which starts with the Agony in the Garden.
The statues – blessed and consecrated by bishops – were oddly inviting, that even though the time of our visit was not Holy Week, we still paused for a few minutes at each station along the pathway.
Realizing that we only had an hour's leeway before nightfall, off we climbed again, catching a glimpse of what's below us every now and then.
Trees attached with their local and scientific names as well as flowering plants continued to line our path to the top, as unpolluted air filled our lungs.
We even dropped by a mini zoo which houses some birds like Brahminy kite (lawin), serpent eagle (agila), and grass owl (kuwago). A common palm civet (musang) was also present.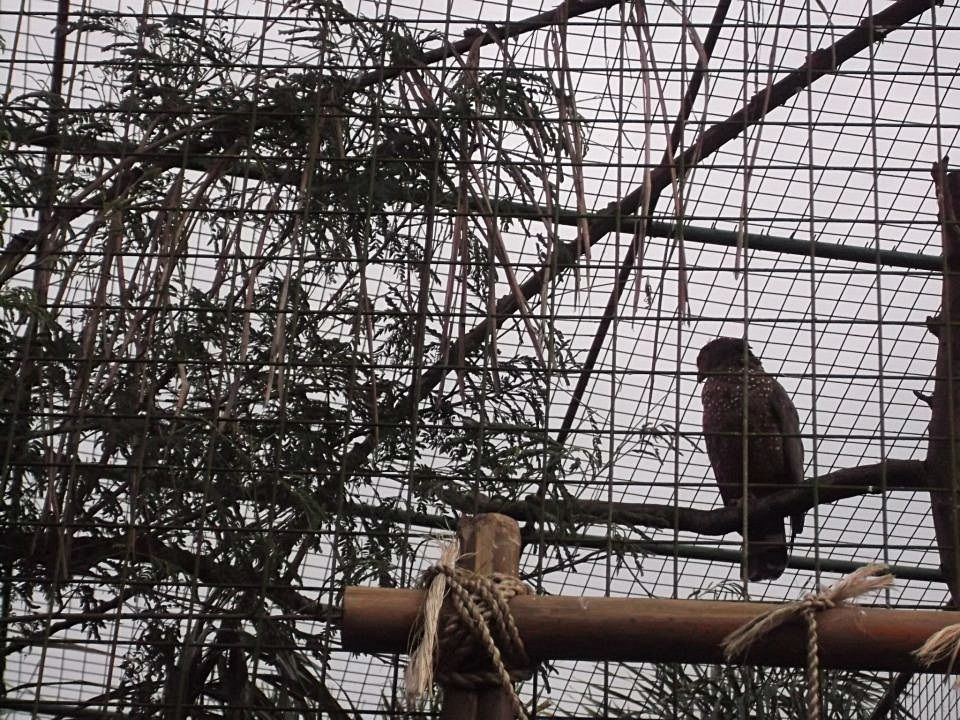 Along the way, my younger cousin pointed to the Boy Scouts of the Philippines Eagle Scout Advancement Camp and Facilities, where he said he joined other scouts in a jamboree held a few years back.
And though we did not have the chance to see it, he said there was also an area planted to sunflower somewhere nearby.
Without even noticing it at once, we finally reached our goal: not the hilltop but rather the hill's crater ring.

We stayed there awhile, savoring our awe-inspiring reward: a vista of green fields, nearby towns, unspoiled mountains and even of Mt. Mayon.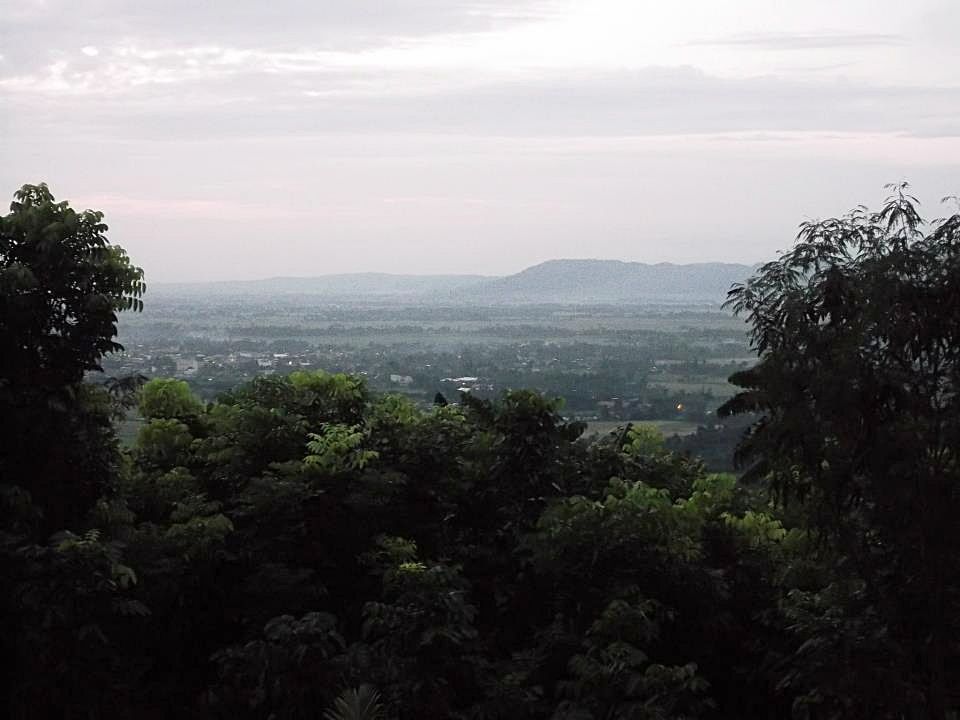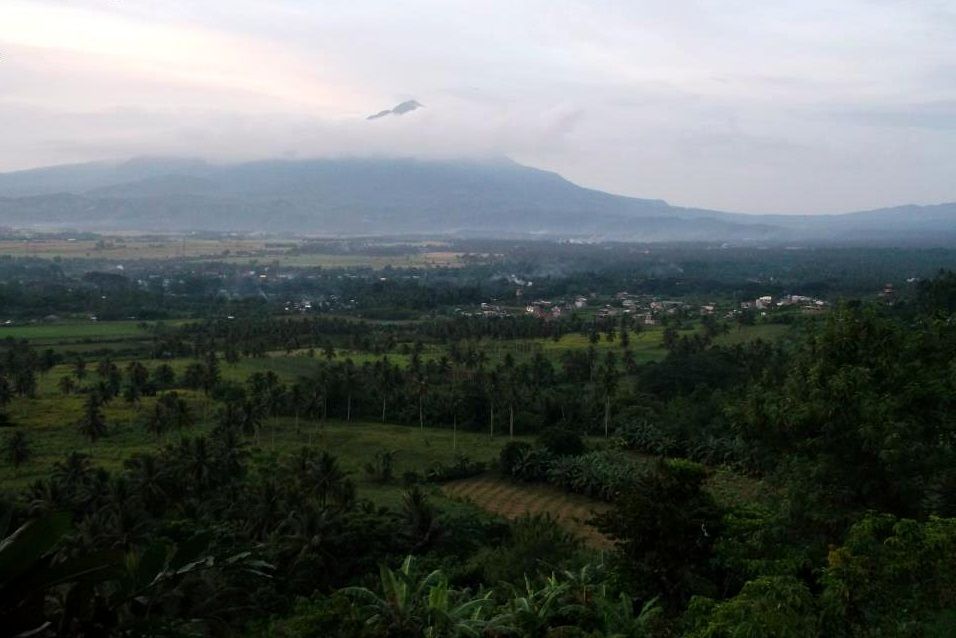 There stands the Mt. Mayon, the fearless! Oh, inspiring majestic grand! :)
Then one by one, lights started to appear, as if signalling that it was time for us to bid goodbye.
As we retraced our steps, I felt relieved. I finally discovered for myself why it's called Kawa-Kawa. And I'm pretty sure that for our next hike, it is going to be a larger bottle of water and a rigid early schedule.

(Photo credits: wowlegazpi.com/leinar guanzon)